An idea was born
With more than 70 years combined amateur radio experience, Gary KB9AIT and Terry N9AOT developed a high-quality HF antenna coil that is easy to use, easy to install, easy to maintain and easily changes operating frequency.
Hams can conveniently operate mobile, portable or fixed-station. WSPR studies at only 0.2 Watts transmission power show that Wolf River Coils work well. Here is an example of a 24-hour WSPR study on 20 meters.
Meet the Owners
Terry N9AOT was first licensed in 1978. He has operated HF mobile since he began his amateur career. His first mobile was equipped with an SBE 34 and a set of Hustler resonators. Over the years Terry has used Hamsticks, Spider Antenna, Opex, the Screw Driver antenna, MFJ's Poor Man's Screwdriver antenna, the Chameleon antenna, as well as, homebrew antennas. It was Terry's desire to operate using a simple multi-band antenna with a Yaesu FT-857D that Wolf River Coils LLC came to life.
Terry is primarily a rag chewer. He also is a County Hunter. Together with his partner, Gary KB9AIT, he can be heard running counties while mobile. During the Wisconsin QSO party in March, 2008, Terry and Gary took 1st place in the Multi-Op Mobile category.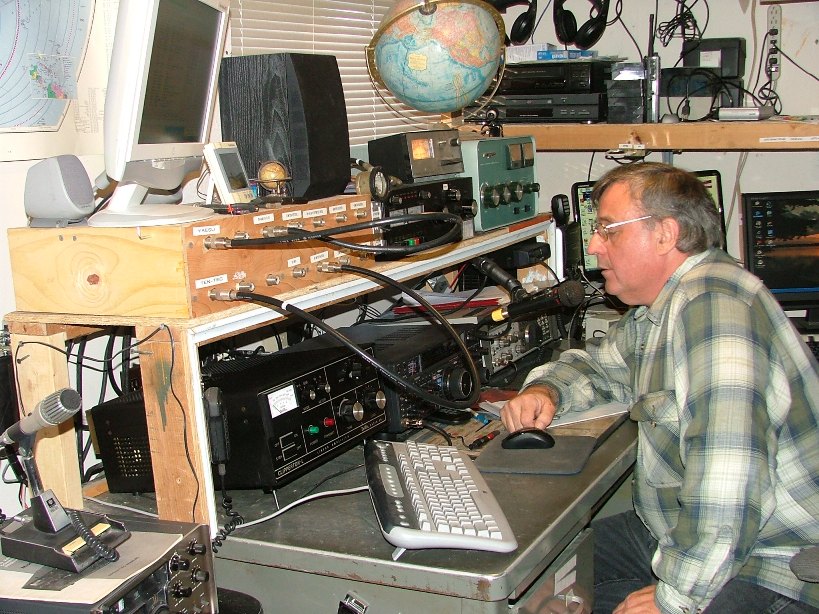 Gary KB9AIT was licensed in 1988 and upgraded to Extra class three years later. His interest is DX and made the Honor Roll in 1994. He now works for digital awards and the DX Challenge award. He started running mobile after discovering the County Hunter Net in 1989.
His first mobile rig was a Kenwood 140 running Hamsticks. He operated this until purchasing an ICOM 706. Like Terry N9AOT, he used Opex, Hamsticks and Hustler antennas. He was always was looking for a mobile antenna that was easy to mount, multi-band and economical.